I´m playing with the patch 1.03 Release Candidate 4 and in command of the austrian coalition.
Right now the french armies are unlocked but I´m unable to make then leave Paris and enter in the main map.

When I drop the army or any corp in a region of the map I can see that, for example, they will arrive in 9 days. But when I press the next turn button.... they are still in Paris!!
I know that is a wonderful city, but this behavior seems to be a little odd.

Am I missing something, some rule of the game?
Or is this a strange bug?
Thanks in advance and happy new year!

EDIT: A picture of the problem. During the last 3 turns I see the same behavior. That army never reachs Koblenz and in the next turn is still in Paris.
[CENTER]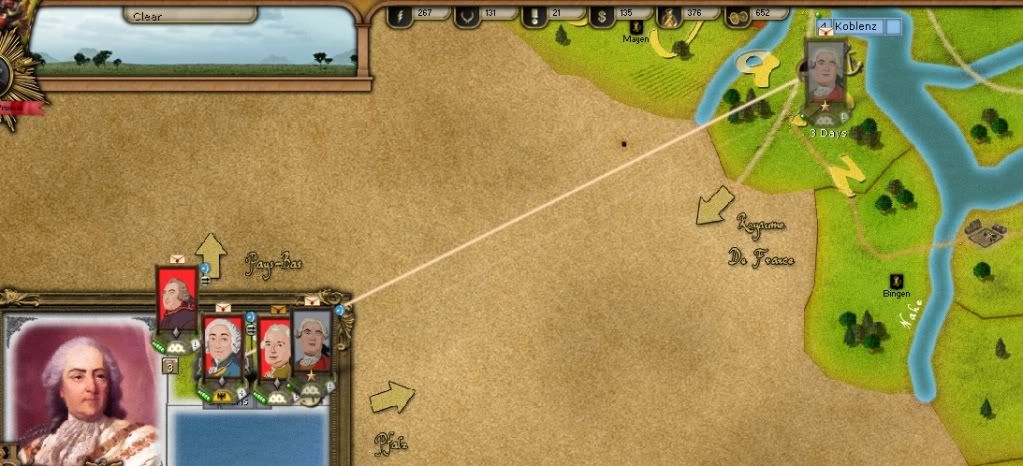 [/CENTER]