1775 American Campaign AAR
Hello again my fellow armchair generals. I apologize for my sudden departure from the previous AAR I was doing for the 1775 British Campaign. I lost my save files so decided to start with a fresh campaign this time as the Americans in the 1775 Campaign. I am attempting to refine my turn AAR to allow more analysis and graphics. I will do away with the "in the saddle" commentary and proceed with a more top down approach to include more game mechanic and strategy discussion.
Prelude to War:
"A long habit of not thinking a thing wrong, gives it a superficial appearance of being right, and raises at first a formidable outcry in defense of custom. But the tumult soon subsides. Time makes more converts than reason."
-Thomas Paine, Common Sense
"Once vigorous measures appear to be the only means left of bringing the Americans to a due submission of the mother country, the colonies will submit."
-King George the III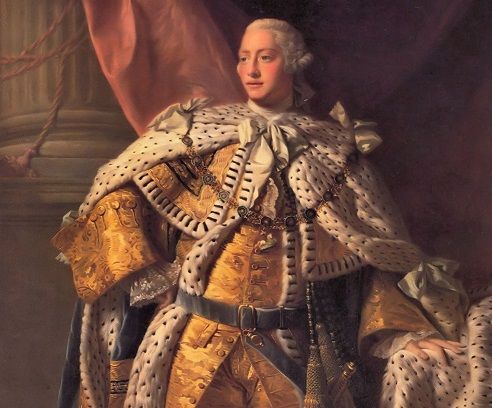 American situation at the start of April 1775,
The rebellion is in its infancy as can be seen from the starting forces of both sides. With main forces of the Americans and British concentrated at Boston in New England where the discontent of the colonists runs very high. The main American army sits at Dorcester Heights bottlenecking the small but professional British Army in Boston. The American force is composed entirely of militia and lacking in proper leadership to handle so many men. They do however hold high ground with strong entrenchments and are well supplied with supply trains and a depot. A small force of militia also occupy Bunker Hill.
New England, the center of the American rebellion as can be seen from their loyalty. The two opposing forces are squared off at Boston
Starting forces that are activated for April 1775,
General Artemas Ward and command (6564 men and 16 cannon) at "The Heights"
General John Thomas and command (3042 men) at "The Heights"
Colonel Joseph Warren and command (801 men) at Bunker Hill
Colonel John Stark and the 1st New Hampshires at Porstmouth
Garrison at Hartford
Lexington Volunteers at Worcester
Analysis of starting forces-
Strong starting position with entrenchments and supplies. Lots of militia that are expendable to a certain degree (these militia will form the nucleus of the Continental Army). Outnumber the British more then 2 to 1 in men. Good interior lines with only enemy forces in Boston and Canada to start. However, they are militia and no match against British regulars in prolonged engagements. Only one battery of artillery. No sea going vessels save for a few bateuxs scattered around the theater. Lack of high level commanders (Major General) to command the forces given. Good mid level commanders (Colonels) for smaller detachments if needed.
Unit profile- American militia regiment
Standard militia with weak discipline and cohesion. There are a lot of them to start however.
Unit profile- Marblehead Marines battalion
American elite units are rare and should not be wasted. Good discipline and cohesion. As Marines, they come with the very important river crossing ability that gives the Continentals the mobility it needs.
Commander Profiles-
Artemas Ward
Israel Putnam
John Glover
John Paterson
John Thomas
William Prescott
John Stark
Joseph Warren
Paul Revere (spy)
Victory and Objectives list
Strategy for prosecuting the war and Turn 1 Orders up next.