Just wanted to do a small write up of the Year of 4 emperor's campaign I played this week. I played as Otho and managed to hold onto Rome despite lots of battles with Vitellus with often mixed results. I lost Helvatia rather quickly as we were outnumbered by Vitellus's forces most of the Campaign. Vespasian approached Northern Italy near the end of the Campaign after suppressing most of the Jewish revolt. Parthia declared war on Rome but only managed to seize a few provinces. The Batavian revolt managed to really gain steam near the end of the campaign As Vitellus had abandoned Gaul in his mad pursuit of the Imperial crown. Rome was sieged several times but the Urban Militia managed to hold the city. I will post some screens of the Campaign with a small write up.
Here is the score for the Campaign: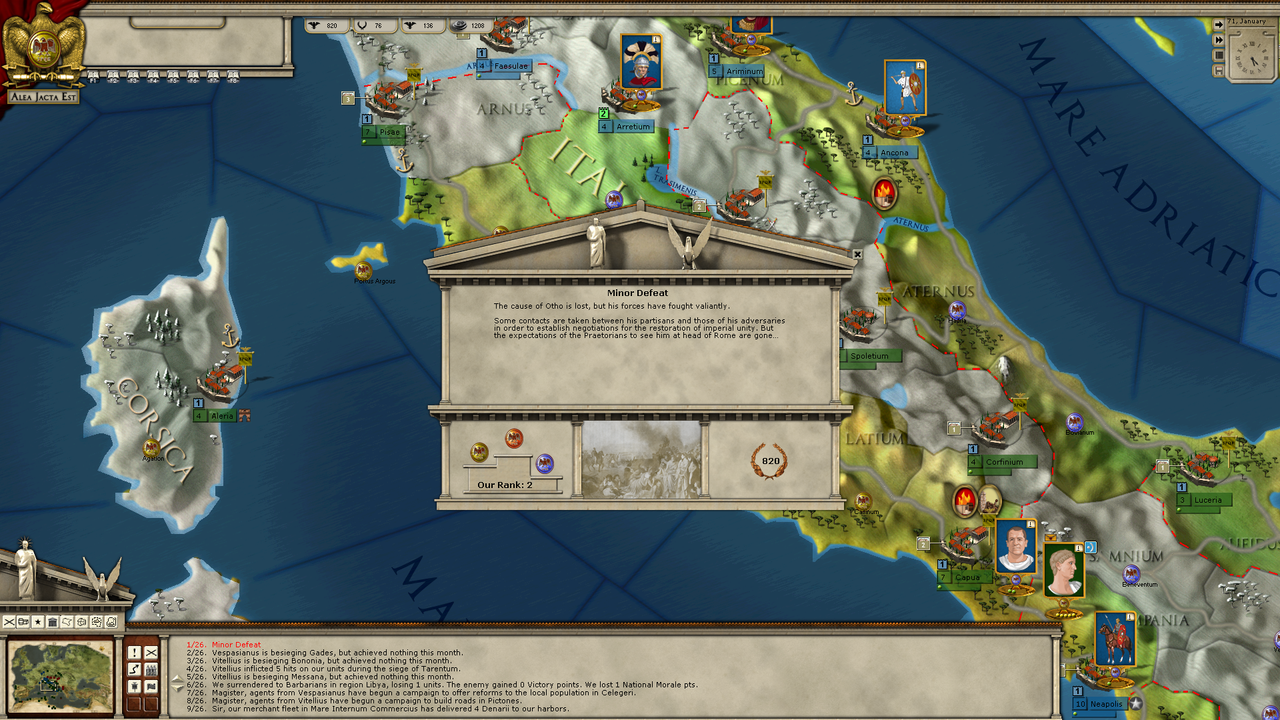 Minor Defeat Rank 2, 820 points
The Praetorians dreams of seeing Otho return the Imperial unity were dashed with this defeat.