I've returned to this scenario and try to continue my 1.04 game (started with former patch) using Hannibal exe 1.05. Everything looks technically fine (besides "immortal" legatus, but it's fixed in 1.05, so only my desire to continue earlier game made that trouble).
I've got some thoughts and screens to share after playing it though. Not technical stuff, rather about game mechanic. And please do not write to me it's WAD.
I know it is
, but I'm not happy with designer's decisions.
1. My trade fleet is always locked even after attack by enemy ships. Well, that was surprise. I was sure attack would unlock my fleet to allow me flee with if from raiders. But no luck. Trade ships must die where they are. Connecting this with inability to build trade fleets or even add lost ships (F4, but only repairs existing ships, this does not want to add new ships to depleted trade fleet) - makes me feel unsatisfied.
I am playing RED Romans (Severus).
My fleet is under attack but still locked: "Sir, the enemy has sunk 2 of our merchant ships!".
Solution? Trade fleets should unlock themselves and escape if under attack.
2. My ally Clodius (AI) did strange things. AI sent troops from Spain through Africa to Egypt (by land) and then try to return to Gallia after a while. Meanwhile it lost most its troops by attrition: allies do not supply themselves.

Strange.
Poor Clodius (BLUE Romans) - I did cut off his troops in Italy from his land, when he try to capture Didius (PINK Romans) cities. Good tactic, but shouldn't take place in reality. Maybe there is a way to actually send supplies through allied territory?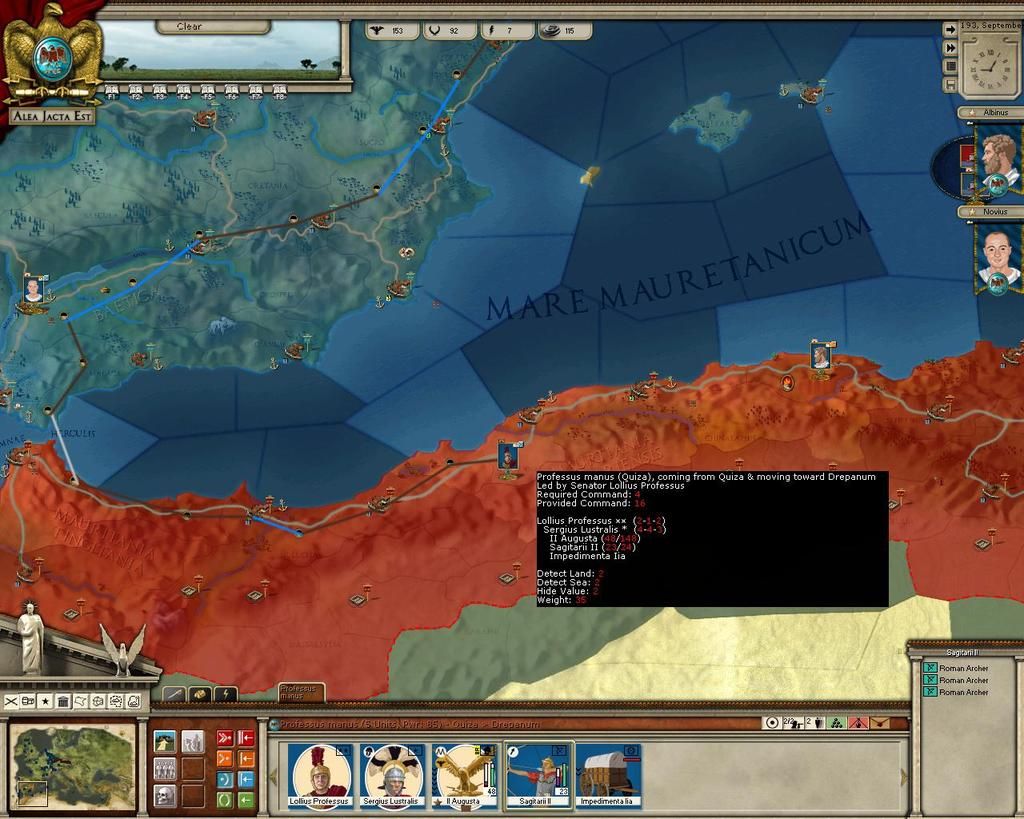 This picture was taken from AI files. I've changed sides to see why there are so many pillaged territories inside Africa. Well, ally CAN pillage allied provinces.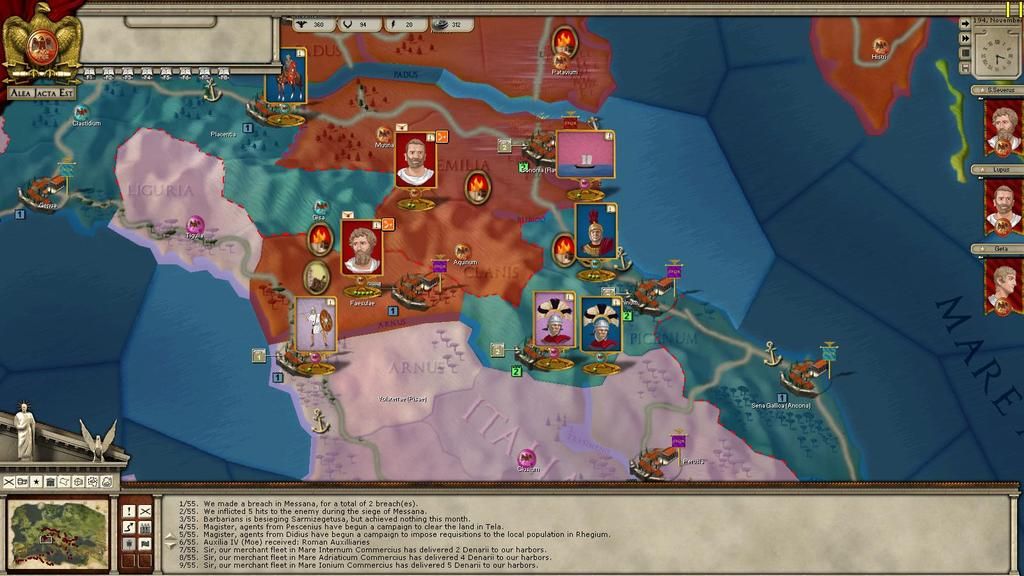 I did cut off him purposely, as it turned out that allies CAN and DO capture lands of common enemy [everyone capture it for themselves]. AI have repeatedly stole my MC from Didius provinces and painted them blue, so I've moved more troops and stole them from AI. WAD, as one could say Eh,

Solution: allow flow of supplies through allied territory.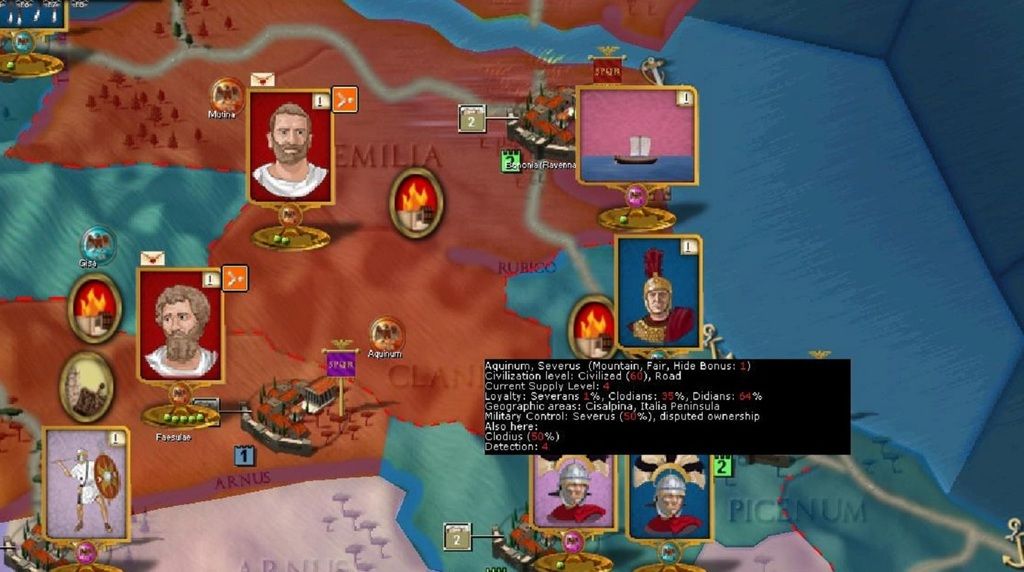 50% military control both sides, but it's enough to take it from ally.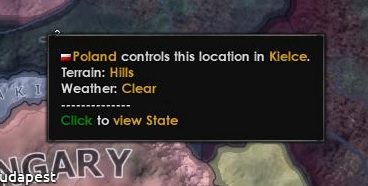 This one is not from Ageod

It's from HOI4. Can you see that text is better visible, clearer?