Well, I've started a quick game to take a look to 1.17a patch... And in one of the first battles I found an odd thing.
Here I show the battle report.
As indicated, a message tells me that General D. Miles is amongst the casualties of battle of Winchester, VA. The odd thing is that the cross which indicates the death of this general doesn't appear next to his star of brigadier general.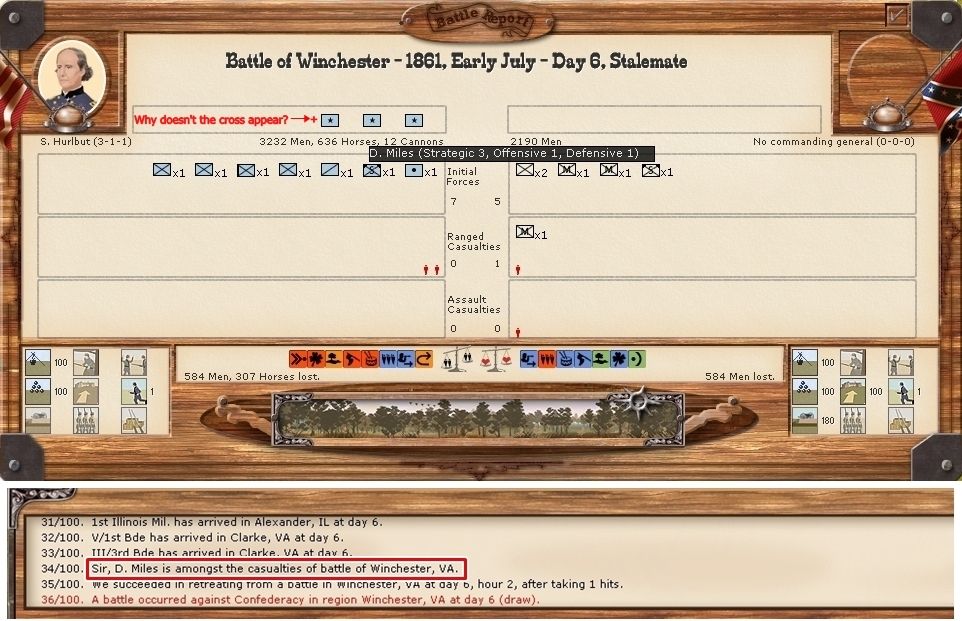 Is this normal and am I missing something?
Thank you in advance for your reply.

Cheers!

PS: At first, I thought he could be wounded and that he could be in any nearby city, but I looked at the ledger and he wasn't among the USA generals.